Hi, my name's Julia. I'm 1/4 Czech and . . . well, a bunch of stuff I don't know about. Czech is the biggest thing, although I'm afraid I don't really look it.
I'm pretty much the biggest mutt you can think of. 1/4 Czech, 1/128 Choctaw, and you gotta fill in the gaps. :p
Here's a crappy picture of me. I got a Czech nose, at least, and the same color eyes as Great Grandpa Mocherek, who was full blooded Czech (very uncommon surname, it seems). Long and sharp nose, very fine hair, black eyes.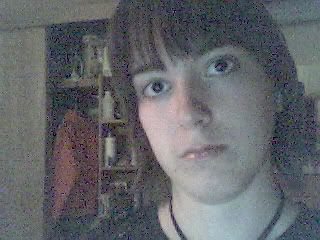 Not the most flattering (or clear) picture. I was messing around with my webcam.